Hello! I am so happy you are here...
On these pages you can view my past works as well as new work for sale.
If interested in any particular piece or more information about them, please contact me.
Wander around and enjoy!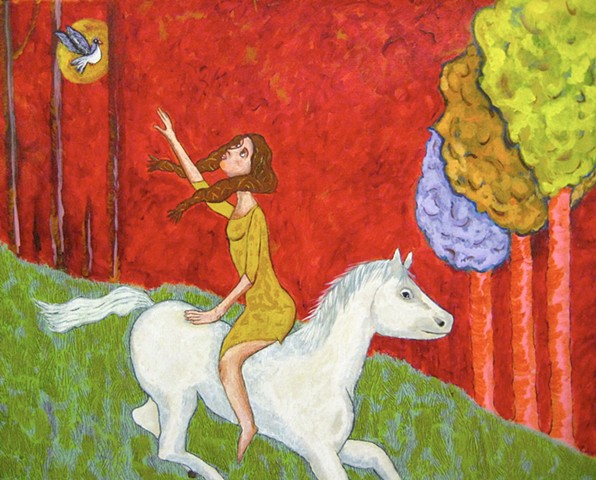 Artist Statement
My work is a personal exploration of my past, my childhood and a diverse cultural background. That is where my love of color and bold images comes from. A blend of my love for the luscious, exuberant landscape of Colombia, with memories of childhood and adolescence in Tuscany, where I would spend long summers daydreaming of fairy tales, angels and love. I strive to capture in my artwork what I felt during that time... innocence, transformation, gratitude for the changing landscape in my life and awe for the journey.